Howdy cowboys and cowgirls. Why don't you pull up a bar stool and stay a'while at the Wild Wild West Saloon. The Old West is perhaps one of the most colorful pieces of American history. There's something so romantic about the dusty, loosely settled lands of the American Wild West and the adventurous, fearless pioneers who settled in this new frontier. Thomas Jefferson really set the wheels in motion with the Louisiana Purchase (1803) and the financing of the Meriwether Lewis and William Clark first transcontinental expedition to the Pacific Ocean (1804-1806). As news spread of the expedition, the American imagination took hold and many adventurers and entrepreneurs headed West seeking fortune. The American Old West is a tale of exploration and conquest, but also one of determination and survival.  The faint of heart need not apply.
By the mid-19th century there was a massive migration of "homesteaders" moving westward along the Oregon Trail. Caravans of covered wagons would join together in Independence, MO hoping to secure safety in numbers for the treacherous journey to California and Oregon. The discovery of gold in the California Sacramento Valley sparked the "Gold Rush" of 1849 causing a frenzy of gold-prospectors and a bevy of new settlements. Whatever the pioneers came for, whether for new land, a new beginning, gold, silver and other fortunes or simply to escape the law – the Old West has a firm grip on our imaginations and propels us to another dusty, unforgiving world. We think of "Buffalo Bill" Cody's Wild West Show featuring sharpshooter Annie Oakley. We conjure up Wyatt Earp and the Gunfight at O.K. Corral. There was Wild Bill Hickok, Jesse James, Billy the Kid, and Butch Cassidy. Outlaws and sheriffs, miners, 49ers and gold-prospectors, covered wagons and the Donner Party. The Pony Express and the building of the transcontinental railway. Fur-trappers and denim blue jean makers. Gamblers, drinkers and women of ill-repute.  Perhaps it was the American "manifest destiny" to conquer, establish and exploit the Old West, but we'd be remiss if we didn't acknowledge the often regrettable conflicts with the American Indian population as White Americans systematically stripped them of their native lands.
Yet more than a century later, American parents are adopting tribal Native American names for their children (Dakota, Cheyenne). Below are more names either strongly or loosely associated with the Wild West. The folklore, the legends, the people, and the places where it all went down.
The Wild Wild West – Boy Names
The Wild Wild West – Girl Names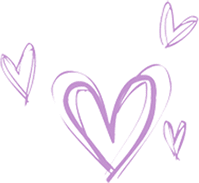 Newsletter Sign Up
Get our latest offers and news straight in your inbox