There are certain names which saw sudden usage out of nowhere or remarkable jumps up the popularity charts within very short time spans. When we see this pattern, we can usually look with confidence for some pop-culture influence. Of course there's always the occasional literary character or name featured prominently in a popular song, but you can view our Musical or Literary categories for a more in-depth look at those influences. Rather, in this section we are painting our brush a little more broadly. As we've combed through our database, we have detected many interesting naming patterns which we might call "super trends".
From a pop-culture perspective, people are remarkably influenced by what celebrities are doing – and we're not just talking about celebrities who gained fame through some skill or talent, but reality T.V. stars have made our list, too. Indeed, people who, in many cases, have achieved very little on their own merits, other than the talent for airing their dirty laundry for millions of us voyeurs to watch. The "Celebrity-Culture" in which we live today far exceeds anything we've seen in the past, and people are increasingly mimicking what the famous are doing. Here's a good example: Scarlett Johanssen had a bigger impact on the increased popularity of her name than Scarlett O'Hara did in 1936. Just keep this in mind as you attempt to emulate yourself after a famous person: celebrities are more disposable now than ever before. They come and go; we tire of them quickly. What's cool right now might seem silly in less than two years. So in your frenzy to copy-cat, just consider the shelf-life of your hero-worship.
Of course there are the "A-List" ϋber-celebrities who have an immediate impact on a name's usage simply by bestowing it on their children. Obvious examples of this include Maddox, Pax, Zahara, Shiloh, Knox and Vivienne (compliments of Brad Pitt and Angelina Jolie). Superstar couple David Beckham and his wife Posh Spice (Victoria Beckham) brought prominence to the names Brooklyn, Romeo, Cruz and Harper. Gwyneth Paltrow and Chris Martin influenced the usage of Moses (but not Apple). Gwen Stefani certainly impacted the sudden interest in the name Kingston (Zuma Nesta, um, not so much). Ben Affleck and Jennifer Garner have helped the popularity of Violet, although Seraphina is still considered a bit obscure. Selma Hayek gave a big boost to Valentina; Nicole Ritchie single-handedly added Harlow as a fresh new name to the American female naming charts; Kate Hudson pushed Ryder up the charts and Sheryl Crow added cool currency to the boy's name Wyatt. The Obamas have helped popularize Sasha and Malia and the Palins brought increased attention to the names Bristol, Willow and Piper. Michael Jackson, an ultimate trend setter, helped further the cause of Prince and Paris (but, no, we can't find Blanket on the charts).
In terms of pop-culture influences from reality T.V., there are, of course, the omnipresent Kardashians (Khloe, Kourtney, and to a lesser extent, Kylie and Kendall have all seen upwards momentum on the naming charts). Kourtney's son Mason's name has done particularly well recently. Kimora Lee Simmons (Life in the Fab Lane) and Audrina Patridge (The Hills) have impacted the usage of their names (as has Giuliana from E! News). Kenley showed up suddenly on the American female naming charts after a reality TV contestant on Project Runway, and Tenley abruptly appeared after a girl with the same name made it as far as runner-up on The Bachelor 14. Perhaps the one that should be added to the "oh-my-God-you-really-didn't-do-that" category are the people who named their daughters and sons after reality MTV star (Teen Mom) Maci Bookout and her son Bentley whose names both soared on the charts; and the male name Talan we get from a real person on MTV's Laguna Beach. Dating all the way back to 1999 and MTV's Real World Hawaii gave us one of the first reality TV stars Amaya (Brecher) whose bad behavior did little to dissuade young parents from using her name on their daughters. Among Spanish speakers Mexican pop stars like Yahir and Anahí have influenced Hispanic-Americans north of the Mexican border.
Super star sports figures have also factored into American parents' naming decisions, particularly when it comes to basketball. Jordan, Kobe, Amar'e, Jalen and Malik saw big gains as their basketball playing namesakes garnered the limelight.  Baseball players have influenced names like Moises, Ty and Nolan; while football players have added currency to names like Brady, Braylon, Eli, Emmett and Peyton.
Disney princess names have also seen big increases in usage with the release of blockbuster animated features: The Little Mermaid (Ariel), Sleeping Beauty (Aurora), Beauty and the Beast (Belle), Aladdin (Jasmine), and The Princess and the Frog (Tiana). Kiara was the baby daughter lioness in Disney's The Lion King II and Anastasia was the eponymous character in another Disney animation. Incidentally, the name Talia was the original Sleeping Beautycharacter from a 17th century tale before Disney made her famous.
Popular prefixes and suffixes always seem to either be the "in" thing or else getting ready to jump the shark. One such example are the ever-present boy names ending in the "-den" suffix: Aiden, Brayden, Jayden, Hayden, Kaden, and even Zayden. Or the popular female prefix "Mak" or "Mc" like Makayla, Makenna, Makenzie and Mckinley. Also scary popular is the "-iyah" suffix for girls. Get a load of all these examples: Aaliyah, Amiyah, Aniyah, Jaliyah, Janiyah, Kaliyah, Laniyah, Maliyah, Mariyah, Saniyah, Taliyah, Zaniyah and Zariyah. Nope, we're not kidding.
There are yet more names which seemed to appear on the charts from total obscurity and then took off like wildfire. The best example of this is Nevaeh (heaven spelled backwards), but we also found some interesting female names indigenous to native north and south Americans: Itzel, Nayeli and Yaretzi. And of course there's Dakota and Cheyenne, as well.
Also on our list of trendy names are the current most popular for boys (Jacob, Ethan, Michael, etc.) and for girls (Isabella, Sophia, Emma, etc.) as well as the hyper popular surnames-turned-first-names for boys (Logan, Jackson, Landon) and for girls (Addison, Madison, Kennedy). Or the names which have achieved ϋber-popularity and went straight into overproduction with a shocking amount of respellings (Hailey, Kaylee, Madeline, etc). Whatever your poison, really at the end of the day, these are the names that follow the crowd.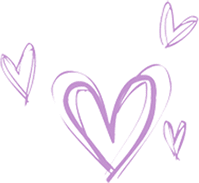 Newsletter Sign Up
Get our latest offers and news straight in your inbox